Sun and dolphins
What a beautiful day! The wind was a little bit cold but the sea was calm and the sun was out almost the whole day!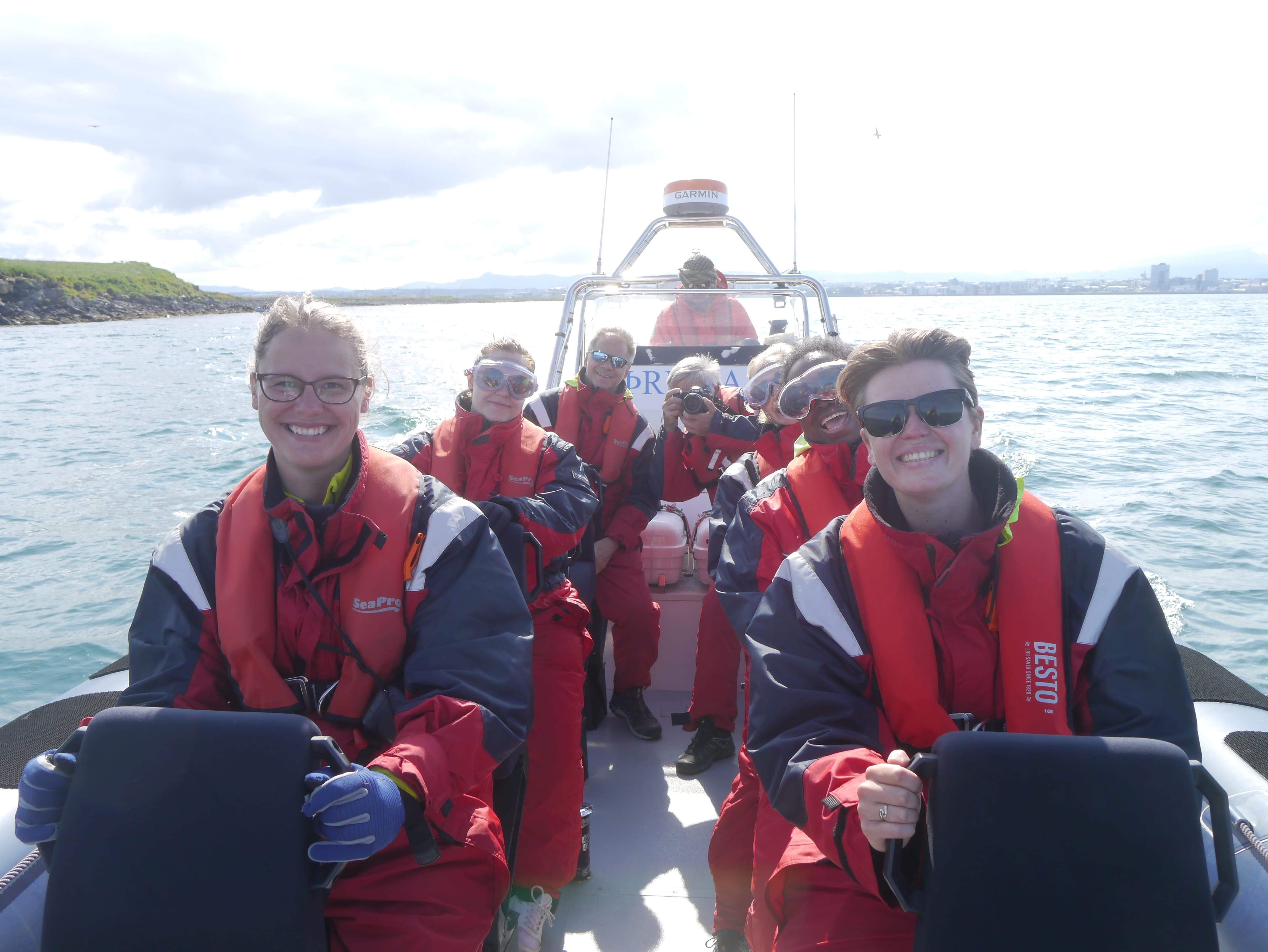 The day started with som really nice white-beaked dolphins playing around the boat and some encounter of the minke whale that was really shy today. The dolphins was really active and easy to spot today and didn´t mind us around even when they were feeding with arctic terns following the dolphins diving down also taking part of the feeding party.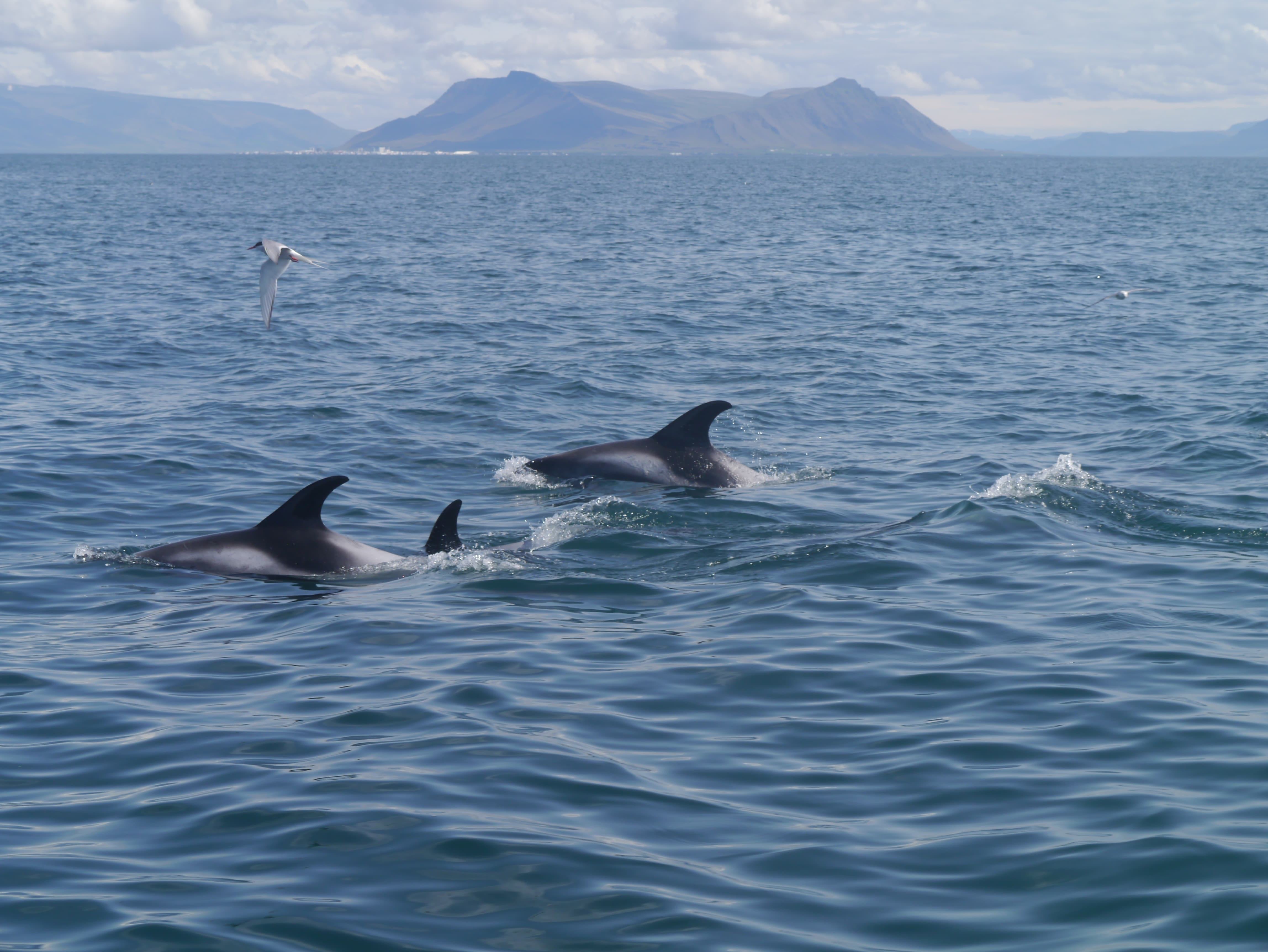 Maybe the minke whale was shy today because this morning we a research team succesfully tagged minke whales! There have only been three tagged minke whales in Iceland before so we don´t know to much about their behaviour and migration. This is really good news and we are exited to see what the results from these tagging is going to give us!